Adrian Petrino & Shannon Luk

Adrian Petrino & Shannon Paul Luk (Simply for Strings)
Beyond the Setup: Turning a professional instrument into an artist's tool
This session is sponsored by Simply for Strings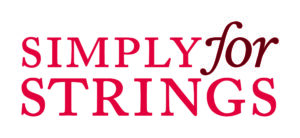 Session: Every instrument can be set up professionally to produce a great sound, but finding an outstanding sound comes through the consultation, learned experience, technical ability and honed ear of a talented luthier. Many professionals invest a great deal into procuring their forever instrument without ever having it adjusted to the Australian climates and really hearing its true potential. A professional consultation with your luthier ensures your instrument displays its genuine potential and you find your true sound. Using visual technologies, watch live and up close as an instrument is taken beyond a professional set up, to an artist's tool with luthiers Adrian Petrino and Shannon Paul Luk from the Simply for Strings Maker's Studio. Adrian and Shannon will complete a set up and sound optimisation, detailing every step and crucial adjustment made to the instrument.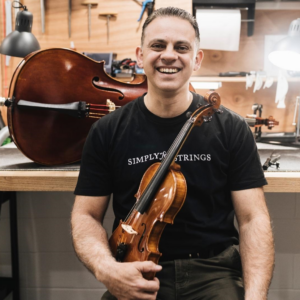 Bio: Adrian Petrino (Senior Luthier), has been with the Simply for Strings family since 2005. A violinist, Adrian has worked in the music industry since 1990. He has delivered private lessons and taught in schools on the Gold Coast, performed in the Northern Rivers Symphony Orchestra in northern NSW, and played in string quartets for weddings and other large-scale events.
Driven by his hunger to achieve the best possible sound, after 13 years of teaching, Adrian moved to Budapest to study the craft of enhancing, repairing, and setting up violins for excellence. Studying under Cremonese-trained luthiers, Adrian lived in Budapest for 3 years while he completed his luthier apprenticeship. Today, Adrian sets up, repairs, and restores over a thousand instruments every year. An integral member of the Simply for Strings family, Adrian is a source of inspiration for us, here at the Old Church. He is utterly obsessed with sculpting faultless sound, his eye for detail is second-to-none, and his lifelong commitment to musicality goes far beyond comprehension. Borders permitting, Adrian returns to Europe regularly to refresh his craft and build on his skill set, but when he's here on home soil, you can almost always find him hard at work in our Makers' Studio.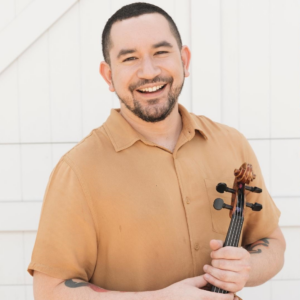 Bio: Shannon Paul Luk (BMus, GCMus). An experienced professional player and teacher in his own right, luthier Shannon Paul Luk has been a key member of the global music community for over 15 years. As a baroque violinist, gambist and early music specialist, he has used his experiences to further explore the specialisation of setup and sound optimisation through luthiery. Having worked with Simply for Strings since 2007, alongside several master-trained luthiers and thousands of instrumentalists, Shannon has been able to translate a player's wishes into a tangible reality. In this time, Shannon has completed two degrees in music and worked throughout Australia, China and Europe, giving him exposure to the varying tastes in sound and styles across the globe.
A diverse multi-instrumentalist, Shannon has performed in masterclasses for Kenneth Weiss at the Mornington Peninsula Summer Music Festival, Johannes Pramsohler at the Festival de Musique du Périgord Noir and played with Ensemble Diderot, Paris; Belsize Baroque, London; Queensland Baroque, Opera Queensland, Canberra Bach Ensemble, toured China extensively, and is a regular fiddler at the Woodford Folk Festival.
Shannon began his apprenticeship with head luthier, Adrian Petrino in 2019 after returning from working and training in Europe. Despite training full-time for only 2 years, Shannon's work as a luthier was entered into the International Violin Bridge Competition in 2021 and received outstanding results. Shannon aspires to travel abroad in the near future to train with master archetiers in the hopes of bringing his skills in bow-making and restoration back to the Australian music community.