AUSTA VIC
AUSTA VIC is the Victorian chapter of the Australian Strings Association.
We run string related events for teachers, players and students of all levels.
We run a variety of events throughout the year. These include performing festivals, masterclasses, music reading days and forums.
Some of our regular events include:
the Reading Day of new string orchestra music in February,
the String Orchestra Festival for students in May,
the String Performers Festival in June,
the Paul McDermott violin scholarship in June and
the VCE/IB workshop in Semester Two.
This is just a selection of the range of events we hold for String education within Melbourne and regional Victoria.
AUSTA VIC is also pleased to run events in regional areas and have provided financial support for The Melbourne University Double Bass Day and the Melbourne based Crashendo! Program.
Victoria celebrates 40 years of AUSTA Vic newsletters. AUSTA members may access past editions. Todo so, please click here.
Notices
AUSTA VIC – 40 Years of Newsletters
The first AUSTA VIC Newsletter was published at the end of  1978 and covered AUSTA events of 1979.
The very first newsletter included a report on the National Executive meeting held in November 1978, details about a "Play-In" held in February of 1979 (costing $1.00 per session for adults and 50 cents for students) and a list of Summer Schools being held throughout Australia. There was also news about upcoming visits from violinist Jack Glatzer and cellist Anner Bylsma.
We hope to have old issues of newsletters accessible on the website soon.
---
AUSTA VIC – Card Payments
Did you know that AUSTA VIC can now accept card payments at our events?  If payments are accepted at the door, then cash AND card payments can now be processed.
Please note: Events such as the Strings Performers Festival, Paul McDermott Scholarship, VCE Masterclass & String Orchestra Festival require pre-purchase of tickets due to limited numbers.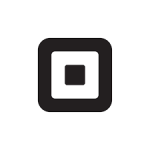 ---