Yvonne Moore & Shannon Luk

Yvonne Moore & Shannon Luk (Simply for Strings)
Keep it Clean: How to care and maintain your stringed instrument
This session is sponsored by Simply for Strings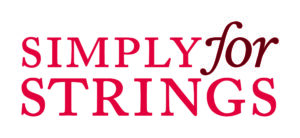 Session: Our Care and Maintenance workshops are a fun, engaging and hands-on way to learn how to care for your string instrument! Full of interaction, encouragement and Q&A, these sessions are a fun way for teachers to become even more involved with their instruments and value-adding to their musical journey. Just like cars, string instruments require 6 and 12-month service maintenance to ensure they continue working and moving efficiently and effectively. In conjunction with regular daily care, such as wiping strings after playing or using a humidifier when needed, instrument servicing and health checks are integral to your instrument's health. Learn lifelong and career-long maintenance knowledge and skills with our friendly team, who deliver these workshops regularly to string educators and students Australia wide. Hear about our school based programs, designed to empower your students with knowledge that is age- based and skill set specific. Undertaking this workshop provides you with lifelong and career-long skills, empowering you in your day-to-day life and therefore empowering your students through new and developing knowledge as well.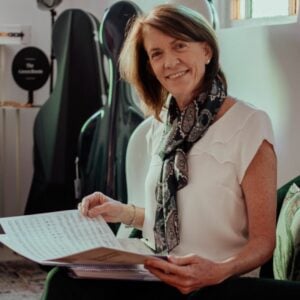 Bio: Yvonne Moore (BMus, DipCrArts, AMusA),  an Education Queensland Instrumental Music strings teacher for over 30 years, she has traversed Queensland in her career, building string programmes and encouraging music learning at every turn. She is the best person to speak to regarding how to apply for grant applications, how to encourage parents to invest in their child's next instrument, curriculum alignment, how to ensure there is enough budget over the long-term to maintain your programme, and is all-hands-on-deck at every turn.
Yvonne is a Project Manager with SHEP, touring the regions every few weeks during the year. Her passion for string music education has enabled Yvonne to work regionally with Camerata (Queensland's Chamber Orchestra), QSO, ACO, QYO and QMF. Yvonne's philosophy is that everything is possible and she is a wealth of knowledge with practical and effective guidance on how to make things happen. Yvonne is an all-rounder, having played and taught violin, viola, cello and double bass across Queensland.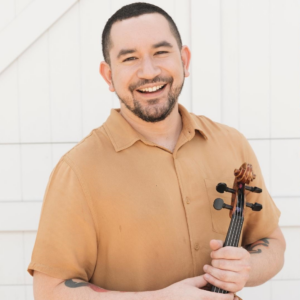 Bio: Shannon Paul Luk (BMus, GCMus). An experienced professional player and teacher in his own right, luthier Shannon Paul Luk has been a key member of the global music community for over 15 years. As a baroque violinist, gambist and early music specialist, he has used his experiences to further explore the specialisation of setup and sound optimisation through luthiery. Having worked with Simply for Strings since 2007, alongside several master-trained luthiers and thousands of instrumentalists, Shannon has been able to translate a player's wishes into a tangible reality. In this time, Shannon has completed two degrees in music and worked throughout Australia, China and Europe, giving him exposure to the varying tastes in sound and styles across the globe.
A diverse multi-instrumentalist, Shannon has performed in masterclasses for Kenneth Weiss at the Mornington Peninsula Summer Music Festival, Johannes Pramsohler at the Festival de Musique du Périgord Noir and played with Ensemble Diderot, Paris; Belsize Baroque, London; Queensland Baroque, Opera Queensland, Canberra Bach Ensemble, toured China extensively, and is a regular fiddler at the Woodford Folk Festival.
Shannon began his apprenticeship with head luthier, Adrian Petrino in 2019 after returning from working and training in Europe. Despite training full-time for only 2 years, Shannon's work as a luthier was entered into the International Violin Bridge Competition in 2021 and received outstanding results. Shannon aspires to travel abroad in the near future to train with master archetiers in the hopes of bringing his skills in bow-making and restoration back to the Australian music community.