AUSTA NTH QLD
Notices
Barry Green – 2020 International Presenter – Australian Tour.
AUSTA is proud to announce Barry Green as the 2020 International Presenter who will be touring Australia in May and June, 2020. AUSTA is currently developing the schedule this tour, so watch this space for updates and locations of workshops and presentations in your state! Specific dates for each state chapter to be advised nt he coming months.
Barry is perhaps best known for his book The Inner Game of Music, but has a professional career as a solo and orchestral bassist, a recording artist, author and also teacher.
More information about Barry Green can be found on his website http://www.innergameofmusic.com
---
DON'T FORGET TO REGISTER!
ANAM Faculty member Karen Kyriakou presents a practical PD session for instrumental teachers of all instruments who teach groups or direct ensembles. The session will be held at the Dudley Clarke Performing Arts Centre, Hutchins School Hobart on Saturday 25 May from 3.00pm – 5.00pm.
See the flyer for more information.
---
Save the Date – AUSTA National Conference 2-5 July 2021
The dates for the AUSTA 2021 National Conference have been confirmed so make a note in your forward planner.
Friday 2 – Monday 5 July 2021.
Friday – pre-conference events and welcome function.
Saturday through Monday – conference program and events.
Keep watching the website for more information.
Members will receive regular updates on the conference.
Log in to check your membership status and whether your are subscribed to our email lists.
---
See the AUSTA WA Calendar on your iPad or iPhone Calendar app
Tap Settings→Passwords and Accounts
Tap Add Account (near the bottom)
Tap Other (near the bottom)
Tap Add Subscribed Calendar (near the bottom)
Type or paste: https://calendar.google.com/calendar/ical/ujo6rutj401q9ivadjdsb5n618%40group.calendar.google.com/public/basic.ics
Tap Next. …
The calendar appears on the calendar list in the Calendar app.
You can show or hide it in the Calendar app. Click "Calendars" and select the calendars you want visible.
To subscribe from iCal on your Mac computer
In Calendar choose File→New Calendar Subscription
Type or paste: https://calendar.google.com/calendar/ical/ujo6rutj401q9ivadjdsb5n618%40group.calendar.google.com/public/basic.ics
---
AUSTA VIC – 40 Years of Newsletters
The first AUSTA VIC Newsletter was published at the end of  1978 and covered AUSTA events of 1979.
The very first newsletter included a report on the National Executive meeting held in November 1978, details about a "Play-In" held in February of 1979 (costing $1.00 per session for adults and 50 cents for students) and a list of Summer Schools being held throughout Australia. There was also news about upcoming visits from violinist Jack Glatzer and cellist Anner Bylsma.
We hope to have old issues of newsletters accessible on the website soon.
---
AUSTA VIC – Card Payments
Did you know that AUSTA VIC can now accept card payments at our events?  If payments are accepted at the door, then cash AND card payments can now be processed.
Please note: Events such as the Strings Performers Festival, Paul McDermott Scholarship, VCE Masterclass & String Orchestra Festival require pre-purchase of tickets due to limited numbers.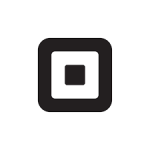 ---
North Qld Celebration of Strings
Celebration of Strings 2018
5 Exciting Orchestras!
Workshops Friday 19 October – Sunday 21 October
culminating in a Concert on Sunday 21 October 3:00 pm 
Open to String Students up to Year 8 at School
Registration: https://www.trybooking.com/413759 Bookings close on Friday 21st September
For further information contact: Stephen Frewen-Lord – stevefrew@live.com.au
---
AUSTA WA Calendar
View the calendar of string events in WA
---
AUSTA Patron Richard Gill Honoured
AUSTA patron Richard Gill has recently received an Arts Leadership Award.
Angus McPherson's article, recently published in Limelight  tells the story.
---
Conference Session Notes
Notes from the National Conference Sessions are being updated progressively.
New today, session notes for the Violin Forums (1.5 & 2.5) and the Set UP For Success Forum (3.4).
Go to the Interactive Program to link to the notes.
---
AUSTA NSW Report May 2018
NSW Report May 2018
We have had a quiet start to the year as we have had a change of president and some new committee members so we have had a lot to learn very quickly.
We have a busy few months ahead, with our annual String Festival in June and a pedagogy talk by Goetz Richter in May.
Some highlights of the year which are already planned are masterclasses with Robin Wilson and Julian Smiles, and a viola day with Roger Benedict.
Caron Chan is going to give an AMEB workshop in July and we are hoping to have the concertmaster of the SSO, Andrew Haveron give a masterclass as well.
This year, we are sponsoring the St George Eisteddfod with a $1000 prize for their Concerto Competition.
Our Reading Day will be in October and a special ensemble workshop.
Hopefully by the end of the year, AUSTA NSW will have a much bigger profile and we will start to grow the string community into a dynamic and diverse tour de force!
Cecilia Bersée
---
AUSTA ACT Report
We have had a fairly quiet start to the year with just one event so far. We held a Bowing Workshop with Rosemary Macphail presenting a session called 'To Bounce or Not to Bounce – That is the Question?'
A variety of violinists, both teachers and students and some cellists came and found that 2 hours disappeared very quickly when discussing the intricacies of bowing! Everyone found it a most worthwhile workshop, thanks Rose.
Now we are in the midst of preparing for our annual String Festival to be held on the first weekend in June. Doreen Cumming, violinist for Orange NSW and principal 2nd violin in the Canberra Symphony Orchestra is coming to adjudicate for us. We are looking forward to a very busy weekend with many fine performances, especially in the Junior and Senior Concerto Competitions.
In Late June we will let our hair down with a Pot-Luck Member's Dinner, then after the National Conference, we will hold our annual Reading Day on 29th July.
ACT members will receive a $300- subsidy to assist with air fares to the Conference.
Many thanks to all the enthusiastic committee members who so willingly give their time to help organise our ACT events.
---
AUSTA Tasmania – upcoming events
AUSTA Tasmania has the following events planned for the coming months.
As registrations open, they will be published under events.  Keep the dates free and register early so you don't miss out.
String Teachers Forum – Bow strokes and technique. Date/Venue TBC. Fee: FREE EVENT. Info: Join professional teachers and players in discussions of specific bow strokes and how to approach them in teaching and in practice. AUSTA has invited string teachers and players from Hobart's leading music schools, the TSO and Conservatorium of Music to present their topics.
Student Chamber Music Day: Proposed dates August 18/19. Venue TBC. Fees: $20 non-members, $10 members. Info: School-age students of all levels are encouraged to participate in an exciting event where participants are grouped into small string ensembles and work with industry professionals. A fantastic opportunity for musical kids to meet each and enjoy social music making!
AUSTA Tasmania State Chamber Music Weekend in Oatlands: proposed dates 22/23 Sept. Venues are various buildings around Oatlands Town Centre. Fees: $25 non-members, $15 members. Info: Pre-formed ensembles or individual players are most welcome to join adult string players from around the state workshop string chamber music with professionals from the Tasmanian Symphony Orchestra. The event will conclude with a community concert and glorious afternoon tea.
AUSTA Tasmania and AMEB Award Concert for Best Performance in 2017 String Examinations: proposed dates: October 13/14. Venue: Scots Church, Bathurst Street Hobart. Fees: Ticket prices TBC. Info: Exciting violinist Grace Thorpe will perform a recital hosted by AUSTA Tasmania and AMEB Tasmania in recognition of her wonderful achievements.
---
Western Australian Youth Strings (WAYS)
WAYS has two vibrant and thriving orchestras for children between Years 3-8. WAYS and Junior WAYS provide an opportunity for children to start their orchestra-playing journey in a friendly, inspiring environment while achieving great musical and personal heights.
Instruments: Violin – Viola – Cello – Double Bass
Musical Directors: Mr Ashley Arbuckle OAM – WAYS;
Ms Sarah Clare – JWAYS (Junior/Emerging)
Check back for the 2019 Prospectus and application forms.  To book a visit during rehearsal to see what we're about, or just more information, please contact the Secretary at secretary@wayouthstrings.org.au, or visit our Facebook page: WAYS – Western Australian Youth Strings Orchestra
---
WANTED! Young fiddlers! (and cellists too)
Perth Scottish Fiddlers is looking for our more young players for our 2019 season! This is a great opportunity for younger players to have some fun playing lively and engaging music. Scottish and folk music has inspired many great composers throughout history and is a lively and continuing tradition with many excellent young players and composers.
We meet once a month on the last Sunday of the month to learn new tunes and play existing repertoire and there are 2 sessions of different levels. As new tunes are taught by ear this is fantastic aural and memory training (blitz those aural tests in exams!) but above all the music is fun and a great alternative for students who need a change or addition to more formal playing. Scottish music also uses many different keys, modes and bowing techniques.
More information can be found on our website: www.perthscottishfiddlers.com.au or email Margaret on mschlink@gmail.com
---
New book violin for adult learners
Compiled and arranged by Margaret Schlink here at last is an adult-friendly beginner book!
Suitable for the first year of learning it includes a variety of adult-friendly pieces of different genres, clearly laid out pages with logical technical and musical development, and a duet book. Sample pages may be viewed on www.facebook.com/adultviolinclasses, as well as information about classes.
Margaret Schlink is a violin/viola teacher with a special interest in teaching adults. She teaches individual lessons (to all ages), holds group classes for adults and is the founder/director of Perth Scottish Fiddlers.
The book costs $35 plus P&P and is available by emailing mschlink@gmail.com
---
Events
There are currently no events on display.
No State found. Unable to provide calendar.