String Forum - Practising practice
22mar6:30 PM8:00 PMString Forum - Practising practicePresented by Goetz Richter
Event Details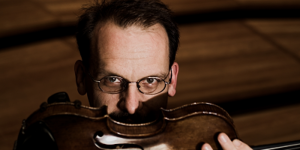 This seminar explores the important topic of practice. Practice is easily the most crucial element in the development of a performing musician. How do we develop it and how can teachers help students transform their habits and work?
In this session we want to explore some fundamentals of performance learning, foundational elements of practice and ways to motivate students to establish productive and effective practice habits. While teachers and parents variously plead, coax or bully students to practice in a conflict laden dialogue that easily turns dysfunctional, crucial points of this activity often remain entirely vague to the student who, unsurprisingly may detach himself from any commitment and urgency.
Developing the skills that sustain successful performance implies in the first instance that we understand how principles of motivation and musical and technical accomplishment are related, how the nature of performance determines its learning and what kind of thinking and skill actually sustains successful performance on stage.
Understanding these elements can dissolve much of the anxiety, urgency and confusion surrounding practice. The outcomes of this seminar will be concrete, useful and practical!
Presented in Collaboration with AUSTA (NSW) – Free Admission
https://www.eventbrite.com.au/e/string-forum-practising-practice-tickets-32563439123
more
Time

(Wednesday) 6:30 PM - 8:00 PM
Location

Sydney Conservatorium of Music - Seminar Room 1156