29jul12:00 PM4:00 PMPreparing for AMEB level 2 & How to Blitz! Rote Repertoire: Fun Pieces That Develop Sight ReadingPresented by Caron Chan and Samantha Coates
Event Details

12pm: Preparing for AMEB level 2 with Caron Chan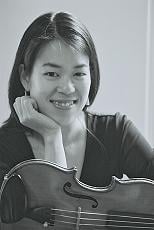 Ever wanted to hear an AMEB Examiner's top tips for exam success from Grades 5 and beyond? This seminar will help you successfully transition your students from Grade 4 onto the higher Grades. Topics will include:
key focus points for Level 2 exams
the importance of repertoire choice
peak performance psychology
how to prepare the technical work and
how to create an effective exam preparation timeline.There will be opportunity for questions at the end. This seminar is a must for all teachers and parents of string players from Grade 5 to Certificate of Performance level.
To register visit https://www.trybooking.com/399185
Cost: Free for Austa Members
Please note you must register separately for the Samantha Coates event below as it is not an Austa run event.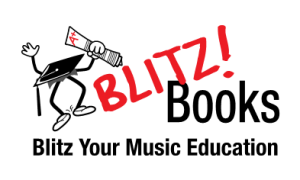 2pm: How to Blitz! Rote Repertoire: Fun Pieces That Develop Sight Reading
Teaching by rote is an important principle in developing artistry and technique. Samantha has written a collection of entertaining, highly patterned pieces that are easy and comfortable to play, and which will appeal especially to the slightly older beginner.
Each piece is written in three levels. Samantha will demonstrate how the Level 1 piece can be taught by rote and the student can 'spot the difference' in the scores for Levels 2 and 3, reinforcing the recognition of patterns. Samantha will also show how the pieces can be used to stimulate improvisation and composition, providing a holistic learning approach that incorporates a sound technique, sight reading skills and creativity.
Samantha Coates is a pianist and teacher with three decades of experience in both private and group tuition. She is also the author and publisher of BlitzBooks, the series that has brought fun and laughter to music education. Samantha has had extensive experience as a solo performer, accompanist and lecturer, and is in demand as a speaker both in Australia and overseas.
Cost $40
To Register visit: https://www.musicnsw.com.au/events/blitz-rote-repertoire-fun-pieces-develop-sight-reading/ 
Organizer
AUSTA NSW and NSW Teachers' Association