Early Music for Teachers
30oct1:30 PM3:30 PMEarly Music for Teachers
Event Details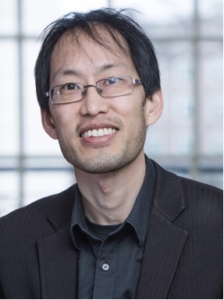 A pedagogy workshop led by:
John Ma
Date & Time:
Sunday 30th October, 1:30 pm – 3:30 pm (AEST)
Venue:
Holy Covenant Church,
89 Dexter St, Cook ACT
Cost:
AUSTA Member: $20
Non Member: $40
Student: $15
Trybooking:
https://www.trybooking.com/CCOQB
Contact:
Workshop is suitable for all bowed string instruments
BYO Instrument and stand
Early Music for Teachers
Over the last few centuries, the norms and aesthetics of Art, Architecture, Society, and Language have changed quite significantly. It would be considered strange to view and literally interpret the works of the past with the expectations of the present with little consideration for the time and place in which they were created. The same is true for Music.
The beginnings of Historically Informed Performance Practice in the 20th century were dominated by the rediscovery of contemporary manuscripts and treatises that cast new light on the interpretation of blobs on a page. The replacement of "traditional modern" ways of interpretation meant that new norms had to be established. Unfortunately, this has led to the perception that Early Music is a strict rules-based method of interpretation and that the contemporary treatises are the end-point of Performance Practice.
Another approach to Early Music suggests that ideas and concepts learnt from treatises and manuscripts are only the beginning of a journey. They serve to inform our basic musical intuition; a home base of academic knowledge to inform our understanding of music. From a solid foundation of historical understanding, we are then free to explore individual expression within this new framework.
In this workshop, John introduces the idea that Baroque and Classical Music are as expressive as later forms of music when viewed through the lens of Early Music. The idea that much of the interpretative treatises only attempt to codify intuitive patterns of human experience, emotions, and patterns of interaction.
This will be followed by a practical workshop on three AMEB Baroque pieces which we will explore and interpret through an Early Music lens. Suitable for all stringed instruments. Please bring your instrument and a music stand.
John Ma
John Ma is a Violinist/Violist and Viola d'amore player specialising in Early Music. He has performed in various roles with groups around the world including Amsterdam Baroque Orchestra (NL), Orchestra of the Age of Enlightenment (UK), Academia Montis Regalis (IT), Bach Collegium Japan (JP), Musica Poetica (NL), Apollo Ensemble (NL), Fantasticus (NL), New Collegium (NL), Collegium 1704 (CZ), Helsinki Baroque Orchestra (FIN), B'Rock (BG), Trondheim Baroque Orchestra (NOR).
In Australia, John has appeared with groups such as Pinchgut Opera, Australian Brandenburg Orchestra, Australian Haydn Ensemble, Australian Bach Akademie, Australian Romantic and Classical Orchestra, Canberra Symphony Orchestra, Salut!, Tasmanian Symphony Orchestra, Orchestra Victoria, and Sinfonia Australis.
As a teacher and ensemble leader, he is keen to seek a balance between technique and exploration. A robust technique is meaningless if it does not form the basis for a playful exploration and communication with colleagues and audience.
John is an avid gamer, comic book reader, and tech-nerd. He retains an interest in scientific and mathematical developments and tries to stay up to date with the latest news and advances related to his previous studies. He is now based in Canberra where he has decades of learning the finer points of gardening and vegetable growing ahead of him.
more
Time

(Sunday) 1:30 PM - 3:30 PM