AUSTA String Teacher Personal Details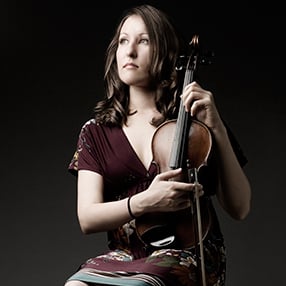 Rebecca Tzigankova
Suburb: Annandale
Postcode: 2038
Mobile Phone: 0433 005 909
Email: prelude@sydneysoloviolin.com
Instrument: Violin, Piano, Theory
Qualifications: B.Mus.St (Hons)
Levels: All levels from age 4 years and up.
Fees: See below.
State: NSW
Prelude Violin Studio is a private tuition studio located near the Sydney CBD. It caters to students specifically seeking to learn the violin according to Russian methodology.
Considered highly important is the development of connectivity of the limbs and finger joints to establish strength, elasticity, and a beautiful tonal production.
We work methodically through musically rich exercises and classical pieces dealing with the fundamentals of bowstrokes, shifting of hand positions, dexterity and accuracy of finger placement, and a focused control of the instrument through constant awareness of posture.
All classes are private weekly tuition. Lessons by appointment only. Both children and adults are welcome to apply for lessons, including beginners.
Please visit www.preludeviolinstudio.com for fees information.