AUSTA String Teacher Personal Details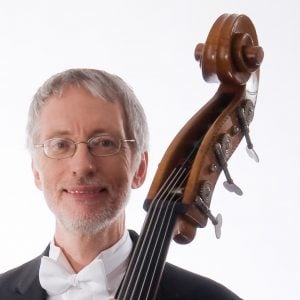 Michael O'Loghlin
Suburb: Paddington
Postcode: 4064
Studio Phone: 0413957182
Mobile Phone: 0413957182
Email: mologhlin@gmail.com
Instrument: Cello, Double_bass, Viola_da_gamba
Qualifications: PhD (UQ). B.A. (Syd), Experienced teacher and former QSO member.
Levels: beginner to advanced
Fees: $40 per half hour, $75 per hour
State: QLD
After 30 years as a professional symphony orchestra musician and tertiary teacher, I'm now teaching privately. My former students occupy positions in three Australian symphony orchestras as well as a couple in Europe. I studied cello at Sydney Con, and bass in Vienna with Prof Auersperg. While I was in Vienna I also studied viola da gamba with José Vazquez, and played in masterclasses with Wieland Kuijken.