AUSTA String Teacher Personal Details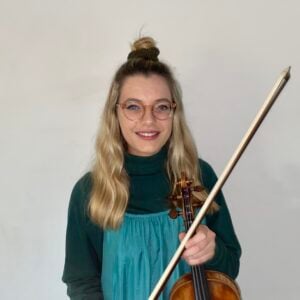 Jasmine Middleton
Suburb: Morley
Postcode: 6062
Mobile Phone: 0422 384 728
Email: jasmiddleton@outlook.com
Qualifications: MMus (Orchestral Performance), BA Hons (Violin Performance)
Levels: Beginner to advanced
State: WA
I am a professional violinist and teach violin from my home studio in Morley. I offer violin lessons for complete beginners to advanced levels and have over 8 years' experience teaching K – Year 12 and adult beginners. All are welcome!
I have been playing the violin for 20 years and perform as a regular guest musician with the West Australian Symphony Orchestra, Perth Symphony Orchestra, WA Philharmonic Orchestra, Fremantle Chamber Orchestra, and other ensembles around Perth. During my studies at the UWA Conservatorium of Music I toured to perform in Xi'an, China, and across Japan and Singapore. I am a graduate of the WASO/UWA Master of Music (Orchestral Performance) professional development program and have a Bachelor of Arts with First Class Honours in Music.
I aim to foster a love of music with my students and provide a welcoming and supportive learning environment. I believe in the importance of providing a solid technical foundation, taking into account your individual needs and goals. With a background in Suzuki, I offer a blended teaching approach and have experience teaching the AMEB syllabus.
I am always happy to meet enthusiastic new students. Please email me at jasmiddleton@outlook.com if you would like to learn more and start your child's (or your own!) violin journey today.
Current WWWC.