AUSTA String Teacher Personal Details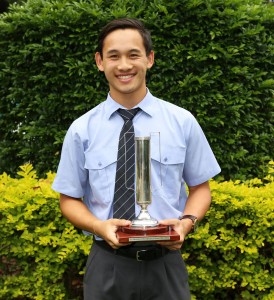 Aaron Teo
Suburb: Auchenflower
Postcode: 4066
Studio Phone: 0413542887
Mobile Phone: 0413542887
Email: aaronteo1@hotmail.com
Instrument: Viola
Qualifications: Honours Viola Seventh Grade, Honours Theory Third Grade
Fees: $30/half hour
State: QLD
Private Viola lessons in the convenient suburb of Auchenflower! Suitable lessons for starting beginners to intermediate level. Tailored lessons to suit level of experience and capability.
Aaron is currently studying a Bachelor of Podiatry at QUT and recently graduated from Brisbane Grammar School. He was junior mentor for younger students in grade 5 throughout the year and has a fun and enjoyable way of interacting with people. Aaron has previously been involved in the Grammar Chamber Strings and Symphony Orchestra as lead violist under well-known teacher, Mr Stephen Chin.
Qualifications include: Blue card, Honours in Viola Grade 7 Practical and Honours in Theory Grade 3.
If you have any queries or questions please don