Presenter Rupert Guenther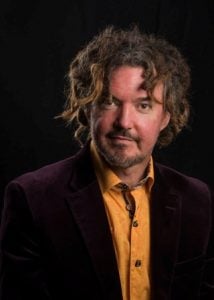 Session Resources
Rupert Guenther is a European trained concert violinist, playing all his concerts entirely through improvisation. Since 2003 he has released over 27 CDs of his improvised music including five CDs for ABC Classic FM of sonatas for solo violin, violin and piano, and soundscapes for ensemble.
Commissioned new works and performances include the National Gallery of Victoria, LaTrobe University, Tate Britain, and the Guildhall School of Music & Drama in London.
His breakthrough approach to classical improvisation is recognised internationally, and has held mastercourses at leading European conservatoriums including the Guildhall School of Music & Drama (London) and the Vienna University for Performing Arts (MDW).
Private clients include principal members of Zurich Opera and La Scala (Milan). He was Director of the International Mastercourse for Improvisation in St Paul, Austria, and wrote and taught the Classical Improvisation electives at the Western Australian Academy of Performing Arts (WAAPA) at Edith Cowan University.
International conferences include the European String Teachers Association (ESTA) 39th International Conference in Sweden, the Reflective Conservatoire at the Guildhall School of Music & Drama, London, and the International Society for Improvised Music (ISIM) International Conferences in the USA and Switzerland.
Earlier professional work included principal positions in the Vienna Chamber Opera. He holds a Bachelor of Music Performance (violin) from Victorian College of the Arts where he studied with Donald Scotts and Brian Finlayson, and studied a further 3 years with the Helfried Fister in Austria. He was mentored in improvisation by Stephen Housden (Little River Band), and Allan Zavod (Frank Zappa). He holds professional qualifications as a mentor and life coach.
Improvisation & Electric Violin
Lecture-Demonstration-Workshop* with Rupert Guenther
Imagine preparing our students to be able to play music after school with their friends like the guitar players do, to be musically competent to play music with any musicians they might meet,
from any culture, anywhere in the world, from Vienna to Bali