Presenter Phillip Aird & Richard Crozier (ESTA)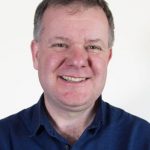 Philip Aird enjoys a career in music with roles in senior management, performance and education. He is currently Chief Executive (UK) of European String Teachers Association and a member of the 1st violin section of the Royal Ballet Sinfonia.
His playing career includes performances with the Royal Philharmonic Orchestra, Royal Opera House, Welsh National Opera, English National opera, BBC National Orchestra of Wales and the Royal Scottish National Orchestra.  Philip loves musicals.
Outside of music he enjoys vintage port and supporting the best rugby team in the world – Wales.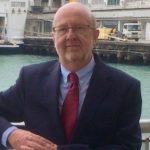 Richard Crozier studied music at university and, having completed a BA Hons degree and PGCE, taught in secondary schools as Head of Music before becoming Area Music Co-ordinator in the County of Avon. He was appointed County Music Inspector in Bedfordshire in 1991 and was Director of Professional Development at ABRSM from 1995 – 2012 where he led many professional development courses.
Richard is a co-author of Carousel, a primary music scheme (Ginn 1996); and with Paul Harris of The Music Teacher's Companion (ABRSM 2000); co-project director, with Nigel Scaife for the publication All Together! (ABRSM 2004); author of Musical Instruments for Children (Hamlyn 2007), and co-author with Paul Harris of Improve your Piano Grades 1,2,3 (Faber 2014). He is Course Leader for the ESTA PG Cert which was launched in 2017.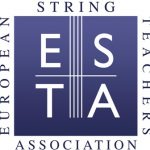 New Online Teaching Course –  ESTA 
Now in its second year, the ESTA Postgraduate Certificate (string teaching) [ESTA PG Cert] is a focused programme of study at Masters level especially designed to support string teachers. It is taught online, other than one week of study at Chichester university UK in August. Teachers work as part of a small group, with a designated mentor, who is also a string teacher and player. The programme takes less than one year to complete and is fully accredited by the University of Chichester which has one of the largest music university music departments in the UK.