Presenter Karen Kyriakou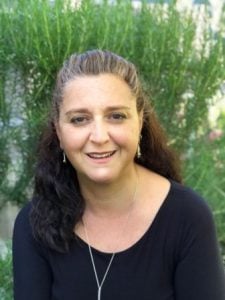 Presentation Notes
Karen Kyriakou holds a Bachelor of Music Education (Sec) and a Masters of Music Education. She works broadly in the area of music education, with students from kindergarten to tertiary level. Karen has performed with Musica Viva's 'Live Performance Program' as a violinist, and currently works with their 'Equal Music' program, teaching students with additional needs, including Deaf children.
The Melbourne Symphony Orchestra engages Karen in their 'Community Outreach' and Education Programs, where she creates and delivers the programs for MSO's 'Jams For Juniors'. Her work at  the Australian National Academy of Music (ANAM) involves working with the students to develop schools-based concert programs.
Karen frequently delivers PD's and presents at conferences in the areas of Music Education and Disability/Access. She has written resources for the Victorian Opera, MSO and Musica Viva. Karen is often invited to work with teachers to develop creative approaches to both classroom music curriculum and string programs.
In 2012, Karen was awarded a Churchill Fellowship to support her studies in the area of Music and the Deaf, and travelled to the UK to investigate delivering authentic musical experiences to Deaf children in schools. In 2015, Karen joined the selection panel for the Churchill Fellowships.
Facilitating Composition With Your String Ensemble
Bring your instruments! Some of the most rewarding educational and creative experiences can be found when creating music in a group. Composing with your ensemble allows students to develop their own musical ideas, build upon their knowledge, experiment with sound, collaborate with peers, and explore the many paths of the creative process.
In this session, teachers will be guided on how to lead and facilitate the process of a group composition. No improvisation experience or previous composing skills or required. Has there ever been a time more important to foster creative thinking with our students?