AUSTA Playing Opportunities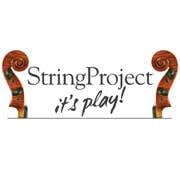 StringProject – Beechworth String Weekend
STRINGPROJECT – Friday 25th March – Sunday 27th March
Beechworth, VIC
The String Project weekends offer a very special experience aimed at adult string players of all levels. They provide an inclusive and welcoming string orchestra opportunity, with support from violin, viola and cello tutors.
Depending on level and experience string players can choose parts that can be the original music, an edited 'easy' part, or for those new to their instruments (or playing in orchestra) there is also an open string part. This way everyone can participate and enjoy music making at their level.
Our Beechworth weekend is now very soon… Please book ASAP and enjoy the wonderful heritage town of Beechworth on your music weekend away!
STRING PROJECT – Beechworth
March 25th-27th, 2022
3pm Friday to 3pm Sunday
Quercus Hall
26 Ford St, Beechworth VIC 3747
$185 (incl GST)
Join us at the beautiful Quercus Beechworth for a weekend of string orchestra rehearsals, tutorials, and a little performance for friends and family.
While you are in Beechworth you can also indulge in, and discover, fabulous food, hand-crafted wine and beer, and of course boutique shopping in Australia's finest historic gold-mining town.
This workshop includes:
– String Orchestra rehearsals
– Small group tutorials and rehearsals
– Concert for family and friends
– Morning and Afternoon Tea
– Sheet Music
– In-house Violin Maker (subject to availability)
– Optional extras (at participants own expense):
Workshop Dinner
Further information available at http://www.stringproject.com.au
Name: StringProject - Beechworth String Weekend
Email: stringprojectoz@gmail.com
Website: www.stringproject.com.au/
State: VIC