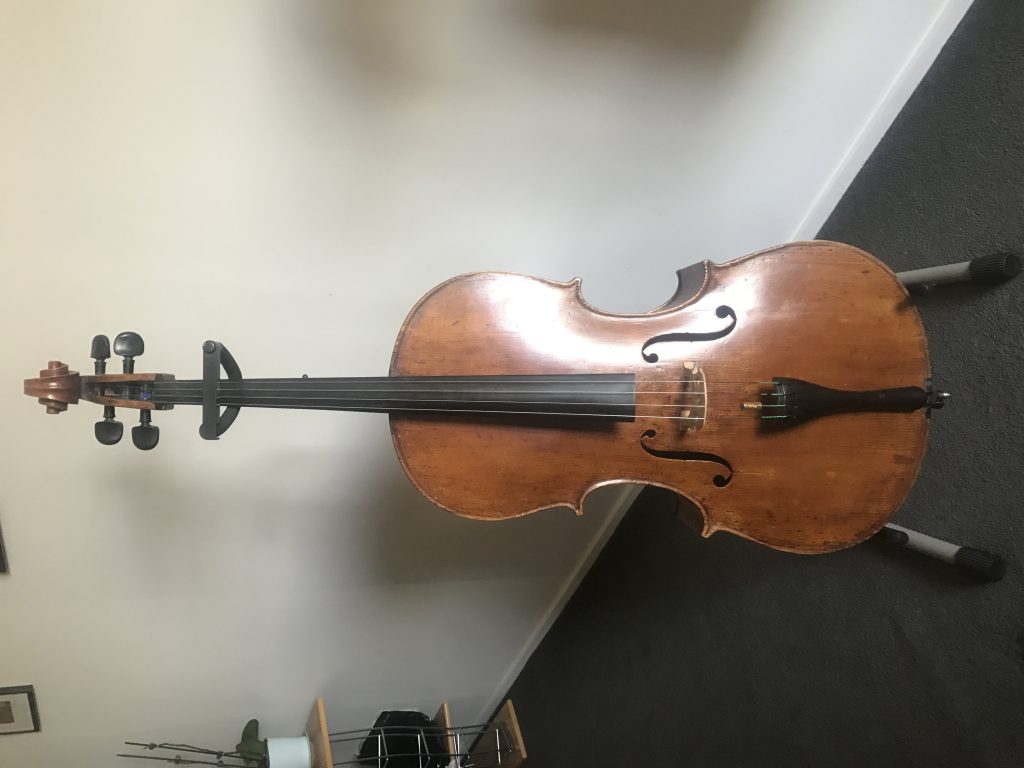 Violoncello Cello, circa England 1850s
Price:
$$20,000
Stainer/Amatise model Violoncello circa 1850s, unknown maker. Breathtakingly vibrant, warm and rich sound – it simply has to be heard and played to be believed! This instrument is a masterpiece to play, with the benefit of more than a century of music having been already played through it.
This instrument has been in a family of Melbourne cello players a teachers for two decades, and is being sold due to a family member relocating overseas.
This instrument is well-known to Paul Davies, a Melbourne based cello maker, who has provided a certificate of valuation and who is happy to discuss this cello with you, should you require further information.
The cello is made from medium to wide growth spruce, two piece medium figured maple back with ribs made from similar wood, and the head made from plainer maple. Spirit-based varnish is a yellow brown colour as seen in pictures.
As previously stated, this cello comes with a valuation certificate, attesting that the current market value of this instrument is $20,000 AUD.
All reasonable offers will be considered and my preference is for a quick sale, due to our current financial position. Please contact to negotiate on price.
Yours truly
Robert Gillies
Phone:
0433331461
Email:
gillies28@gmail.com
Location:
Cantebury 3126 VIC