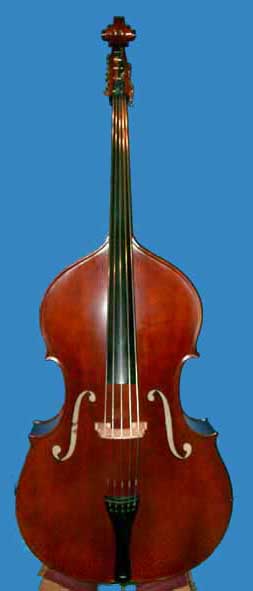 Vatiliotis Double Bass for sale
Price:
$$24,500
5 STRING DOUBLE BASS FOR SALE, A$24,500
C.A.VATILIOTIS, 1992
DESCRIPTION:
Spruce, maple and ebony construction from high quality woods with English machines and endpin. Darker red/brown over yellow varnish. Works well in the orchestra with Helicore Medium Tension Orchestral or Pirastro Original Chrome Steel strings.
Four string peg box with removable 5th machine mounted inside as a sleeve around E peg
Currently properly set up as 5 stringer using Helicore strings with B string tuned to up to C.
Body length: 115.5cm (45 1/2
Phone:
0401 321 396
Email:
bass_teacher@yahoo.com.au
Location:
Surry Hills 2010 NSW