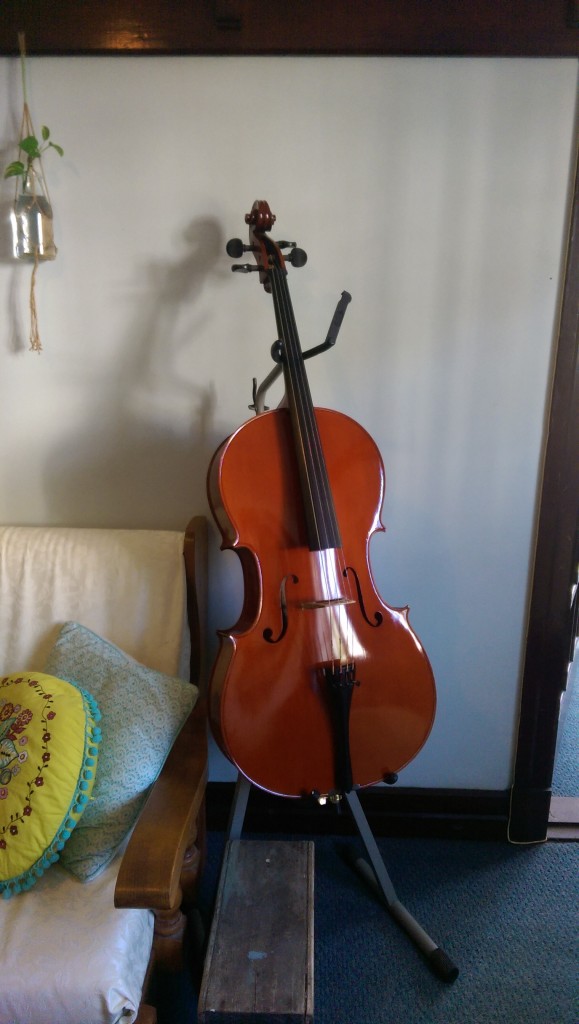 KG-100 Intermediate Cello 7/8 Size
Price:
$$2,600
Beautiful cello suiting a petite adult student, or a player with small hands or playing related injuries.
This cello belongs to my friend and I have had the pleasure of playing it for the past few months. It has a slightly smaller body and sits very comfortably under the hand.
It is 12 years old, and in mint condition – it has been checked over by Mark Holt and he described the condition as new.
The cello has been in temperature controlled storage for some time, so shows no sign of wear from warping or open seams, but could use a good playing in period.
In the time I've played it I have noticed a huge increase in clarity of sound and this would be furthered with a nice fresh set of strings and plenty of use. It comes set up with Larsen strings from 2012, entry level bow, rosin, lush microfibre cleaning cloth, and heavy duty soft case with back straps.
We are looking for a loving owner who would derive pleasure from playing a cello that is beautiful to look at and easy to manoeuvre. Please get in touch for more photos and information!
Phone:
0434359452
Email:
isabella.ambrose@gmail.com
Location:
New Farm 4005 QLD