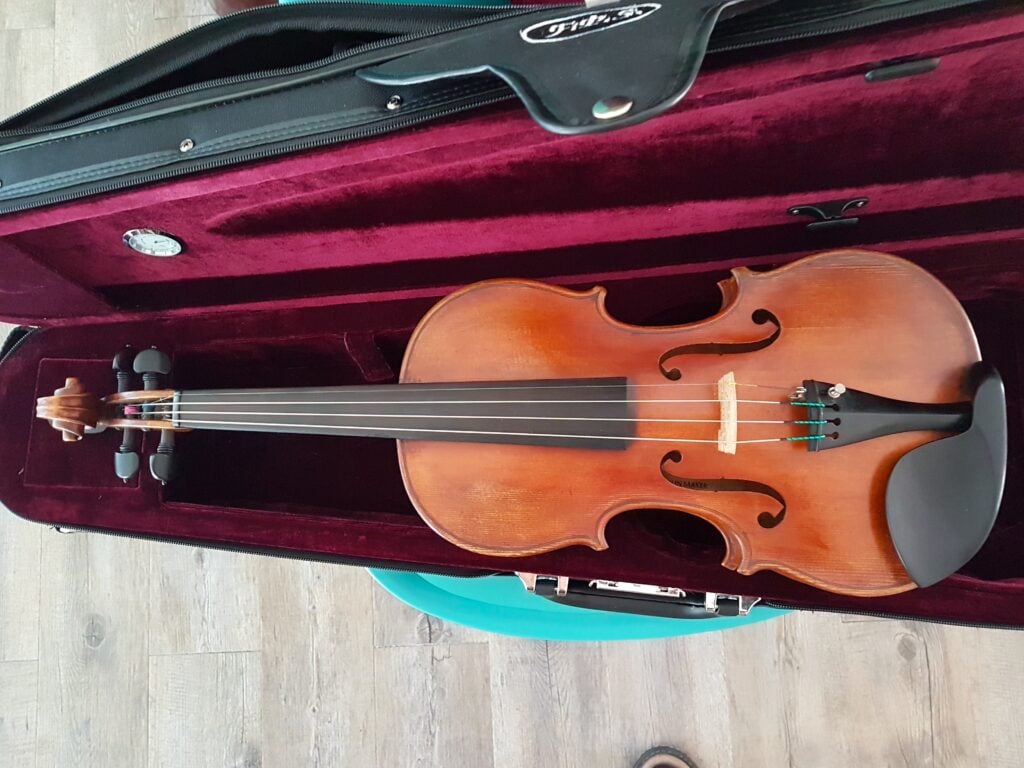 John van Wirdum violin for sale
Price:
$6500.00
Hello everyone,
Up for sale is my lovely violin, which I've been playing for the past 35 years. It was made specially for me by master luthier, John Van Wirdum, in 1986, using the "Messiah" Stradivarius as a template.
I've always loved this violin and have considered it one of John's best sounding instruments, as have other players who have tried it over the years. It has been used in all my recordings, including my last album, "Sonnet." I've played innumerable concerts with it across the globe, both classical and popular. And its tone, like a fine wine, has just developed more and more over the years. The tone is rich, warm, and full without any sharp edges.
The instrument has just had some work done on it… a neck reset, which was long overdue, a new fingerboard, a new bridge, and anew soundpost. The result is amazing! It is sounding better than ever!
It would suit a professional player or an advanced student. Asking $6500, which, I am told by dealers, is very cheap for an Australian instrument of this quality and vintage.
PM me if you are interested to come and see and play the instrument. I'm near Currumbin on the Gold Coast.
I can send pictures upon request.
Listen to and see the instrument here: https://youtu.be/DPQWMCeK2rQ
Phone:
0432 917 925
Email:
martin@martinlass.com
Location:
Currumbin Waters 4223 QLD