AUSTA Performance Artists Register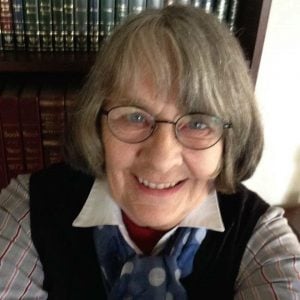 Virginia Weekes
Virginia has enormous experience as a soloist, an orchestral and chamber music player, and as a freelance player for session work in popular/jazz fields. She has performed concerti ranging from Vivaldi and Bach through to Sculthorpe with various orchestras, and gave the second Australian and first Victorian performance of the Alban Berg Chamber Concerto for Violin, Piano and 13 Wind Instruments, with Geoffrey Simon conducting.
VIrginia held permanent positions in both the Melbourne and Sydney Symphony Orchestras, the Elizabethan Sydney Orchestra, and later the Australian Opera and Ballet Orchestra, for many years. She was a member of the Victorian String Quartet in Bendigo, during the mid 1980s.
Whilst freelancing, the groups with whom she played include the Robert Pikler Chamber Orchestra, the ACO, Seymour Group, contemporary A-Z ensemble, and Baroque Muscikverein She has played in many musicals eg West Side Story, My Fair Lady, Porgy and Bess, Me and My Girl, and been a relieving concertmaster for Nine, Nicholas Nickleby, and Aspects of Love. Along with film, TV and recording session work she was a member of Tommy Tycho's Sydney International Orchestra, performing in many Royal Command and Charity Variety Concerts, with various artists including Peter Allen, John Farnham, Helen Reddy, James Morrison and Olivia Newton John, TV work included Bandstand, The Eric Jupp Show, and a world music program "Cabaret" on SBS.. She also played cabaret shows and toured with many visiting artists including Sammy Davis Jnr, Jose Feliciano, Shirley Bassey, Jack Jones, Charles Azanavour, Dionne Warwick, Roy Orbison, Gene Pitney, Pat Boone, The Village People, Louis Bellson, Liberace, Petula Clark, and George Benson.
She has been a principal player in the Melbourne City Opera Orchestra, and a guest concertmaster for the Gilbert and Sullivan, and Malvern Symphony orchestras.
Having soent most of her professional career in Sydney and to a lesser extent Melbourne, she recently moved to Adelaide and is available for casual freelance work in both classical and popular music orchestras, and for recording session work.
Phone: 0487 777 139
Email: ginnyweekes@bigpond.com
State: SA