WASO at Perth Concert Hall
WASO at Perth Concert Hall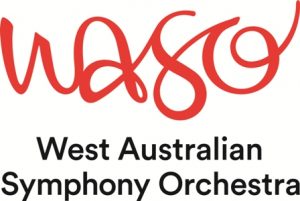 Friday July 13 and Saturday July 14 at 7:30pm
AUSTA National Conference performing artist Pablo Ferrández is performing as a soloist in the following concert:
Classics 5   Conductor: Joshua Weilerstein  Soloist: Pablo Ferrández, Cello
Program:  Clyne, Anna     Masquerade      00:06   Dvorak, Antonin Concerto in B minor for Cello, Opus 104 00:40 INTERMISSION  Prokofiev, Sergei       Symphony No. 5 in B-flat major, Opus 100        00:46
AUSTA discount ticket offer link:
http://tickets.waso.com.au/single/PSDetail.aspx?psn=9958&promo=2365
The price type is AUSTA – Source # 2365 Promo Code AUSTA.
Tickets may be ordered online and picked up on the day.