AUSTA String Teacher Personal Details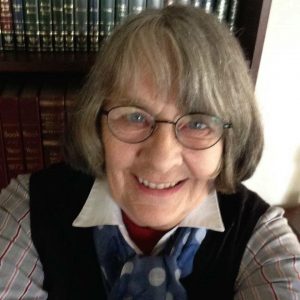 Virginia Weekes
Suburb: Croydon
Postcode: 5008
Studio Phone: 0487 777 139
Mobile Phone: 0487 777 139
Email: ginnyweekes@bigpond.com
Instrument: Violin
Qualifications: L.Mus
Levels: Beginners to advanced
Fees: MTA rates
State: SA
I worked as a professional violinist for decades, and taught both privately and in schools throughout that time. For nine years I was a full-time teacher of violin, viola, and chamber music at the Methodist Ladies College in Melbourne, and more recently, alongside private students, taught violin to classes of refugee students in Mt Gambier. I also tutored at the Victorian State Music Camp for several years.
Many students have won awards and gone on to become professional violinists and teachers.
I will prepare students for AMEB examinations if desired, and encourage students to play in orchestras or small groups when they reach a suitable standard.
My major focus is on ensuring students are physically comfortable, relaxed, and flexible, so that they can enjoy making music.
I prefer to teach in students' own homes, and am prepared to travel reasonable distances within the Adelaide region.
Adult beginners and older students wishing to re-acquaint themselves with the violin after a break are welcome, as are amateur players who wish to improve their technique or simply get some new ideas. I'm also happy to give one-off lessons/ideas/appraisals for students who have prepared for an up-coming performance or examination, with their regular teacher's approval and presence.
Students of any age who are keen, love the violin, have an aptitude for the instrument and will practise regularly are welcome to apply.