AUSTA String Teacher Profile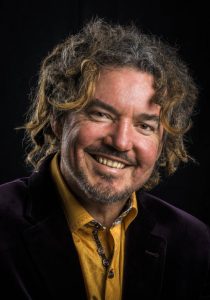 Rupert Guenther
Suburb: No
Postcode: 6032
Mobile Phone: 0466279087
Email: tcb@rupertguenther.com
Instrument: classical violin technique & repertoire, electric violin, amps & FX, classical improvisation, improvisation workshops, healing stage-fright, meditation for musicians, personal & professional development including professional coaching & mentoring,
Qualifications: Bachelor of Music Performance (VCA/UniMelb), Certificate IV in Mentoring & Coaching, Certificate IV in Training & Assessment
Levels: expert teaching only to advanced students & professional players and teachers
Fees: $100/hour (terms: payable 5 lessons in advance). All major credit cards accepted
State: WA
ABOUT
Rupert Guenther is an international concert artist, composer and teacher. His teaching focuses on excellence through specialist professional development in:
violin technique
classical violin repertoire
tone, expression & phrasing
integrated music theory & music history
healing stage-fright
classical music improvisation
relaxation & meditation for musicians & music teachers
professional mentoring & coaching
OFFERING
lessons (confidentiality assured)
masterclasses
workshops
seminars
QUALIFICATIONS & TRAINING
Rupert holds a Bachelor of Music Performance (violin) from VCA/Melbourne University where he studied with Donald Scotts
and Brian Finlayson.
He then studied a further 3 years with the renowned Igor Ozim protege Helfried Fister in Austria.
He was mentored in improvisation by Stephen Housden (Little River Band), and Allan Zavod (Frank Zappa). He holds government recognised professional qualifications as a mentor and life coach.
ABOUT PROFESSIONAL DEVELOPMENT COURSES
Rupert's breakthrough approach to classical improvisation is recognised internationally, and he has held mastercourses at several leading European conservatoriums such as:
the Guildhall School of Music & Drama (London)
Vienna University for the Performing Arts (MDW) in Austria
Universities of Queensland
Monash University
Western Australian Academy of Performing Arts (WAAPA)
University of Western Australia (UWA)
His private clients include: principal members of :
Zurich Opera (Switzerland)
La Scala (Italy)
Vorarlberg State Conservatorium (Austria)
Western Australian Symphony Orchestra
He is also Director of the annual International Mastercourse for Improvisation in St Paul, Austria, and wrote and teaches the Classical Improvisation electives at the Western Australian Academy of Performing Arts (WAAPA) at Edith Cowan University.
BACKGROUND
In his earlier professional work he played in many orchestras and operas in Europe and Australia, including principal positions in the Vienna Chamber Opera. He was sideman to the stars with Olivia Newton-John, Sir George Martin, John Farnham, and played lead electric violin in Demis Roussos' band. As a multi-instrumentalist he played professionally in blues and rock bands in Melbourne for 10 years with the who's who of Australia's best session players.
PERFORMANCE
His recitals include world premieres of new major concert-length commissioned works at:
Tate Britain (London)
Museum of London Docklands
Guildhall Festival (London)
Vorarlberg State Conservatorium (Austria)
Bombora House (NYC, USA)
Wesak Festival, Mt Shasta (USA)
National Gallery of Victoria, Melbourne (Australia)
University of Western Australia Winter Arts, Perth (Australia)
Melbourne International Festival (Australia)
He performs in many international collaborations with other distinguished classical musicians, poets, sculptors and visual artists, including:
Amos Roach and Dr Richard Walley – traditional indigenous didgeridoo players
Penelope Gunter-Thalhammer (Austria) – cellist
Anne Redmond (UK) – writer & projected text/drawing artist
Anne Errey (Australia) – visual & projected image artist
Rod Cooper (Australia) – sound sculpture specialist
John Mayo (USA) – conceptual metal sculptor
David Jones (Australia) – percussionist
Melvyn Cann (Australia) – multi instrumentalist
Andrew Duffield (Australia) – composer/keyboardist
He is also violinist/founder of the Austria-based cello & violin duo The Mandelbrot Duo, The Rupert Guenther Blues Band, and ambient & world music group Crystal Voyager.
CONFERENCES
Leading international conferences he has presented at include:
The European String Teachers Association (ESTA) 39th International Conference 2011 (Falun, Sweden)
The Reflective Conservatoire (Guildhall School of Music & Drama, London 2009)
The International Society for Improvised Music (ISIM) at University of Denver, Colorado, USA 2008
The International Society for Improvised Music (ISIM) at Cateaux D'Oex, Switzerland 2015
MEDIA
He has featured in interviews, reviews and feature articles in The Age, The Australian, 3MBS-FM Libretto magazine, and major articles the Austrian press. The Age newspaper included him in their Top 100 Magazine as one of the 100 major contributors to culture (January 2009 edition). The Age also produced a five-part multi-media online portal featuring interviews, music and visuals which is available on their website.
Interviews include
Margaret Throsby on ABC FM
Full Circle Radio show RTR FM (Perth)
ABC Local (Perth & Melbourne)
Channel 31, Melbourne