International Tour 2023

AUSTA International Tour of Europe in 2023
September 14 – October 1 2023
Following the success of two highly regarded tours to Europe in 2016 and 2019, AUSTA National is pleased to announce that the AUSTA National String Orchestra will tour Portugal and Spain. You just need to be a current AUSTA member and at least an A Mus A standard on a string instrument to participate.
After rehearsals and a concert in Lisbon, we then visit and perform in Seville, Granada, Valencia and have our grand finale in Barcelona.
The cost of approximately $5400 (shared) and $7100 (single) includes 17 nights of superior class accommodation, daily breakfasts, six dinners, transport, a 24/7 tour guide for each coach, and 5 performances in great venues. Our enthusiastic audiences will be awaiting us!
Please note that your airfares to and from Europe need to be added to this.  Importantly, for professional musicians, all professional development costs are tax deductible.
To register your interest, feel free to email Stephen Chin austanationaltours@gmail.com
Stephen is the AUSTA International Tour Organiser and AUSTA Past National President.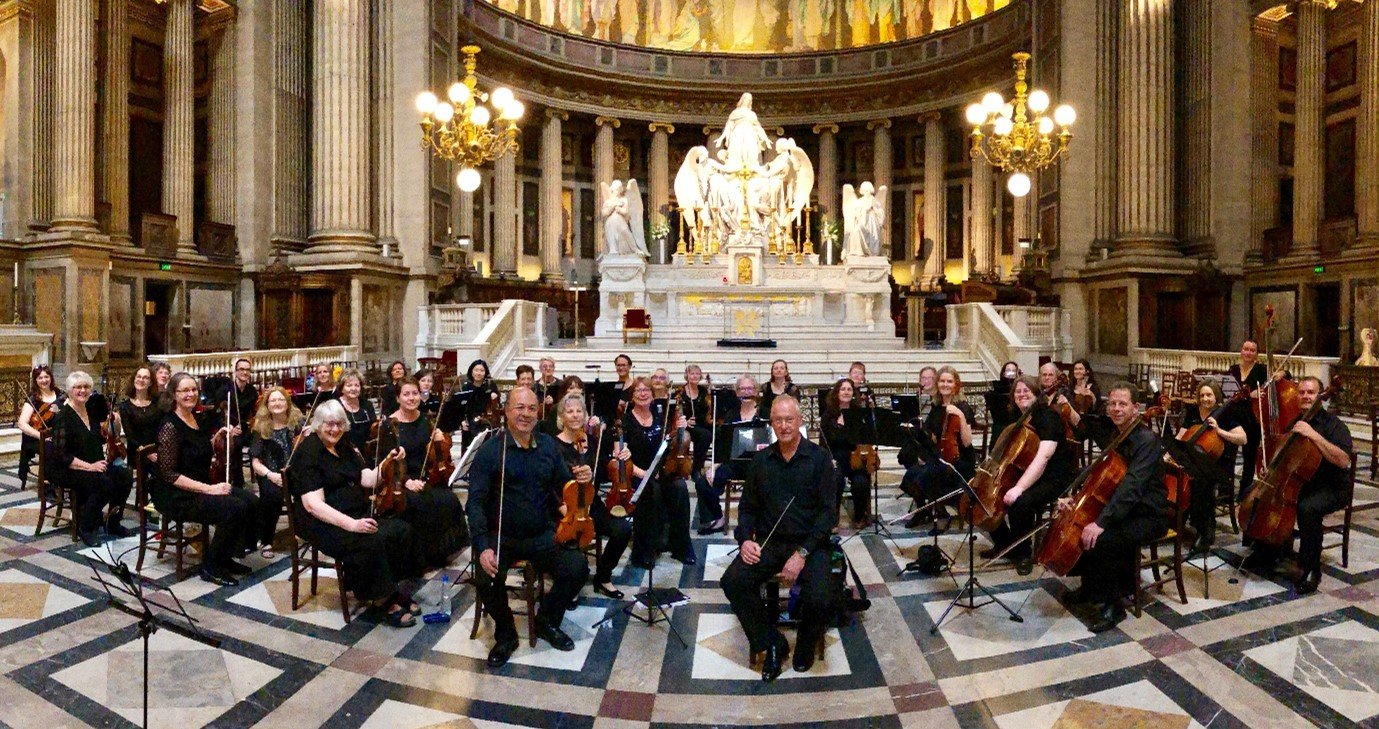 La Madeleine, Paris 2019