Great Violists of Yesteryear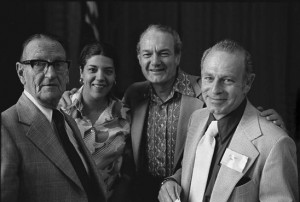 The short answer? Lionel Tertis, William Primrose and Nicolo Paganini. Tertis was and still is the anointed, British-appointed 'father of the viola' in the early 1900s. His status as the pre-eminent inspiration for modern larger-scale violas, the so-called Tertis Model, deserves to be challenged and tempered by noting the earlier Viola Alta of the late 19th century German player-teacher Herman Ritter. Tertis' stature as the first finest violist of the viola's golden age, the 20th century, should be balanced by knowing of the achievements of another German, Michael Balling, a student of Ritter and principal viola for Wagner in Bayreuth c.1890. Research by New Zealand violist Donald Maurice notes that Balling was c.1894-96 founding director of the School of Music in Nelson, NZ, and perhaps a brief visitor to Australian shores. Balling returned to a European career, largely in England, conducting the Hallé Orchestra and performing viola recitals in London in late 1896 – the year Tertis only took up the viola.
Precursor to Balling and Tertis was the Czech violist Oskar Nedbal, judged by Carl Flesch in his Memoirs as 'a giant of the viola', '… as 'hearing real viola playing for the first time'. Nedbal performed viola recitals in Europe in the early 1890s but made his London début as a quartet violist in 1897. Other violists in recordings re-issued by Pearl include Maurice Vieux, the composers Rebecca Clarke and Paul Hindemith; arranger/editors Henri Casadesus, Vadim Borisovsky, William Lincer, Watson Forbes and others; Walter Trampler, Cecil Aronowitz, Paul Doktor, known to my generation of the LP era. Their greatness is assessable through their recordings. Other early violists, Ritter and Balling amongst them, apparently not recorded, cannot be so assessed.
Primrose is unanimously included in any list, not just violists', as one of the great players of the modern age. Primrose's brief, largely unappreciated (both then and since) presence in Australia in the 1970s has been compensated at least in part by violinist Richard Tognetti, leader/director of the Australian Chamber Orchestra, who continues to list Primrose as one of his teachers.
More challenging is assessment of greatness in the pre-recording era. Modern-day listing of great composers (J.S.Bach, Mozart, Beethoven, Schubert, and Dvořák) as violists is easy, but how good were they? Seemingly not good enough to warrant contemporaneous acclamation. Certainly their compositions suggest empathy for the sound and spirit of the viola. By compositional indicators the list of early 'greats' should also include violists Johann Stamitz, his sons Anton and Karl, all of whom wrote worthwhile viola works.
There existed no more prolific composer for viola than the Italian Mozart-contemporary Antonio Rolla whose longevity was matched by his productivity. His works for solo viola, viola in duo combinations and close to twenty viola concertos are increasingly available in modern published editions from Gems Music. Unlikely to warrant a 'Rolla in Roma' festival the works do offer pleasurable playing and pedagogical potential.
Some of the great composing violinists of the 19th century also played viola. Nicolo Paganini's Grand Sonata and a Terzetto for viola, cello and guitar, Henri Vieuxtemps' unaccompanied Capriccio and his incomplete Sonata Opus 36 with piano, Joseph Joachim's Hebrew Melodies and Variations, Wieniawski's Reverie, all originally for viola and piano, are evidence that they knew and probably played the instrument well.
Australia's past leading violists have included Alfred Hill, perennial violist of Sydney Conservatorium string quartets in the 1920s-40s; Ernest Llewellyn, a violist long before his years as concertmaster of the Sydney Symphony; Richard Goldner, the founder of Musica Viva; certainly Robert Pikler in his Sydney Symphony and Sydney String Quartet roles; others like the Czech, briefly Brisbane-based Jaroslav Karlovsky and the English, long-time Melbourne-resident John Glickman, before their return to foreign shores, plus two of my favourites, Peter Pfuhl, retired from Sydney to live now south of Perth and the late Winifred Durie. I hope my list prompts responses about others' favourites.