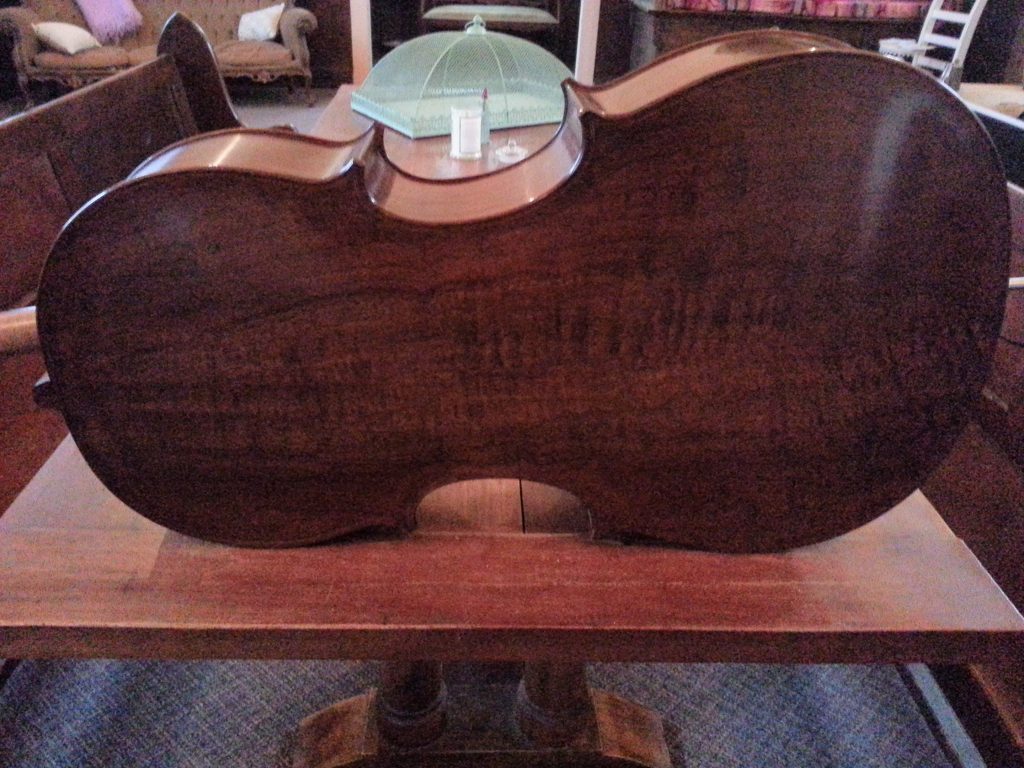 Rare violoncello for sale
Price:
$POA
Rare Violoncello for sale.
This cello made after Hendrik Jacobs (1705) has A. Amati style f-holes since I believe Jacobs used the King cello to inform his. The cello is finished in a dark brown varnish, has a wonderful sonority and is very responsive. The cello is full size with bespoke fittings and fingerboard and has a beautiful cloud pattern figure on the back. Hand carved and constructed using traditional methods, the instrument is very light and a pleasure to play, both in practice and for professional performances. Completed in 2011 it is a rare opportunity to own.
POA.
Please e-mail me on rraulin@bigpond.com for more in-depth details, photographs, viewing or playing times.
Phone:
0401 283 194
Email:
rraulin@bigpond.com
Location:
Preston 3072 VIC